On 24 and 25 October 2019, the kick-off meeting for the VALUE-Dx 'Clinical Studies' work package was hosted at the Julius Centre of Health Sciences and Primary Care of the University Medical Center Utrecht in Zeist, the Netherlands.
Representatives from different community care settings, from the industry partners and from other work packages came together in preparation for the point prevalence audit survey which is planned to take place during the 'high-peak' winter season (January-March 2020) in 21 countries across Europe. The survey aims at describing the presentation and management of community-acquired acute respiratory tract infections. Furthermore, this survey is the first step towards designing the clinical trial testing various point-of-care diagnostics such as infections in community settings to better target antibiotic use and ultimately combat antimicrobial resistance.
The meeting proved productive, with several key highlights to take home. A European community care research network is to be built through the extension of the existing PREPARE network and by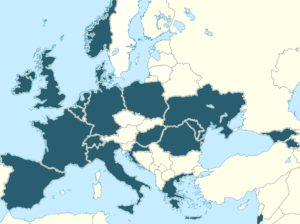 combining with Penta and other research networks. Representatives from primary care networks from as many as 18 countries underlined key differences concerning health care delivery in their country, epidemiology and management of respiratory tract infections. The meeting featured a highly interactive session on the methods and logistics of the survey to ensure flexibility and relevance to the different countries involved and meeting the needs of the community settings. Moreover, industry partners BioMérieux, Abbot and Becton Dickinson showcased their point-of-care diagnostic products to be potentially included in the clinical trial. Lastly, and on a more light-hearted note, the evening was a chance to further boost team integration with a pub quiz! The whole group was put to the test with general questions from all over Europe, European song contest winners, and a section with Value-Dx related questions.
Penta is the paediatric partner in VALUE-Dx, and will leverage sites from the PED-MERMAIDS trial nested within the PREPARE project to participate in a point-prevalence study and a clinical study within VALUE-Dx to demonstrate the value of diagnostics in the optimal management of community-acquired acute respiratory tract infections.