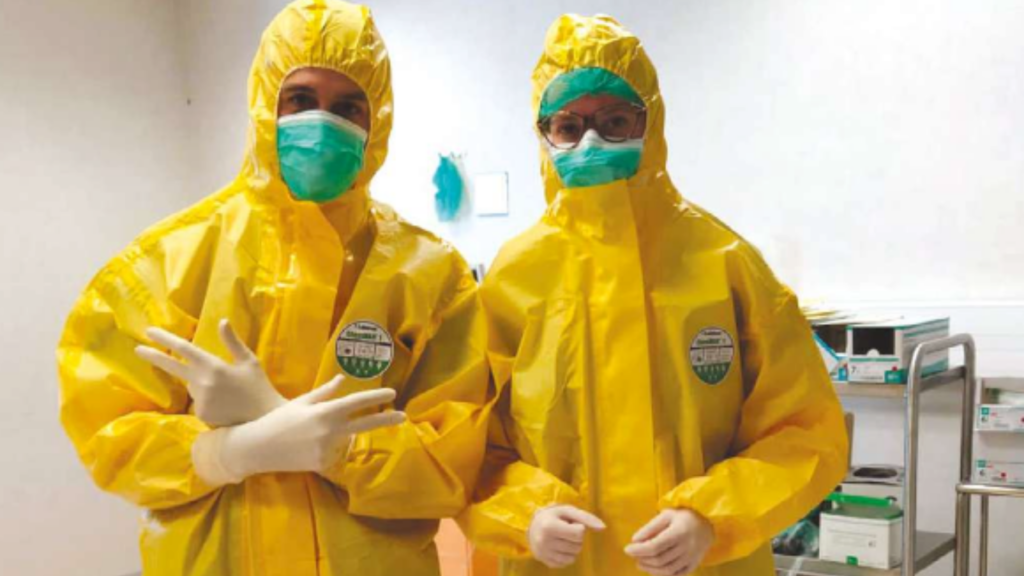 The COVID-19 pandemic has represented a unique professional and personal challenge throughout the year. Many unimaginable things happened during this frantic year, from the school closures to the confinement, and we had to adapt and think creatively. The pandemic took me back to the intensive care unit for some weeks, taking care of adults, enduring endless shifts with limited resources. Back home, we prepared and implemented research projects, again with limited resources, for children with COVID-19.
During the first months of the pandemic, we did not need to sleep much – we had so much energy and adrenalin. We drove from work to home and back through solitary streets, listening to the sad news with wet eyes. The forecast of hundreds of thousands of deaths sadly fulfilled, including beloved people. Time went by, and some things improved, but the hope of a quick recovery faded. Waves followed each other. For months we studied like crazy this new disease and worked hard to find meaningful pieces of knowledge that could help other physicians across the world – because this is what we do as Penta ID researchers, it is our duty. We had to fight against the frustration of not being quick enough. Science became, more than ever, a race against the clock. Patients died, children were not allowed to attend school, and information became obsolete so quickly…
Epidemiology and Infectious Diseases were released out of the closet and filled the newspapers and social media. The focus was now on us, scientists and physicians, and this was sometimes scary. We finally were exhausted and had to recover physically and mentally to be useful again.
Out of this havoc, some opportunities emerged. We were involved in the fascinating task of describing the spectrum, epidemiology and pathophysiology and diagnosis of a new disease. We put together this huge collaborative COVID-19 project in children, named EPICO, which involved more than 75 hospitals and almost 200 paediatricians, and many other research collaborations across the world, including those facilitated by Penta, such as ORCHESTRA. We participated in scientific meetings with some of the best researchers around the globe, many of them under the umbrella of Penta. Sharing ideas and experiences in the Penta ID Aperitivo webinars and other meetings enriched our research plans and reinforced our network. Penta coordinated collaborations such as EPIICAL showed their strength and solid foundations withstanding the impact of the pandemic, despite everything.
We learned from COVID-19, lessons that will help to fight other diseases including HIV. Together, we put value back into the health workers, the researchers, infectious diseases, and vaccinology.
This last year was sad, weird, boring, exciting, frustrating, and exhausting… I hope that we will soon overcome this situation with the bittersweet taste of having left a crisis behind… if we can still smell and taste ;-).
Alfredo Tagarro a Paediatrician at Hospital Infanta Sofía and Clinical Researcher in Hospital 12 de Octubre. He is also a Senior Lecturer of Paediatrics at the European University of Madrid.